Buying Bear Spray: Purchasing Guide by BearSmart
Buying Bear Spray: Purchasing Guide 
Please visit our trusted partners at BearSmart Society here for full details on bear spray. 
Print BearSmarts resource on using a bear spray and take with you! Be informed, be respectful and be safe!
strength:

 

spray should have a minimum concentration of 0.857% capsaicin
container size:

 

spray should be

 

at least

 

225 grams or 7.9 ounces of net weight
type of sprayer:

 

spray pattern should be in a cloud/cone pattern
length of spray:

 

spray should last at least 8 seconds
range:

 

spray should have a range of 5 meters or about 16 feet
type:

 

not all "pepper sprays" are the same: ensure that you are using a bear deterrent spray, not a personal defence product (where legal), like mace, designed for use on people or dogs
number:

 

try to carry at least two canisters per group
shelf life:

 

should have a shelf life of 4 years after initial purchase
certification:

 

in Canada, bear spray does not have to be certified or tested – therefore, it is essential that you purchase your spray from a reputable company
Reputable companies
The Get Bear Smart Society recommends: Frontiersman, Counter Assault, Defense Aerosols (Yukon Magnum and Bear Defence Professional) and UDAP. You can also purchase a survival kit.
Photo Credit: BearSmart Society - considering donating.  For family friendly safe bear viewing visit www.whistlerphotosafaris.com
---
Also in News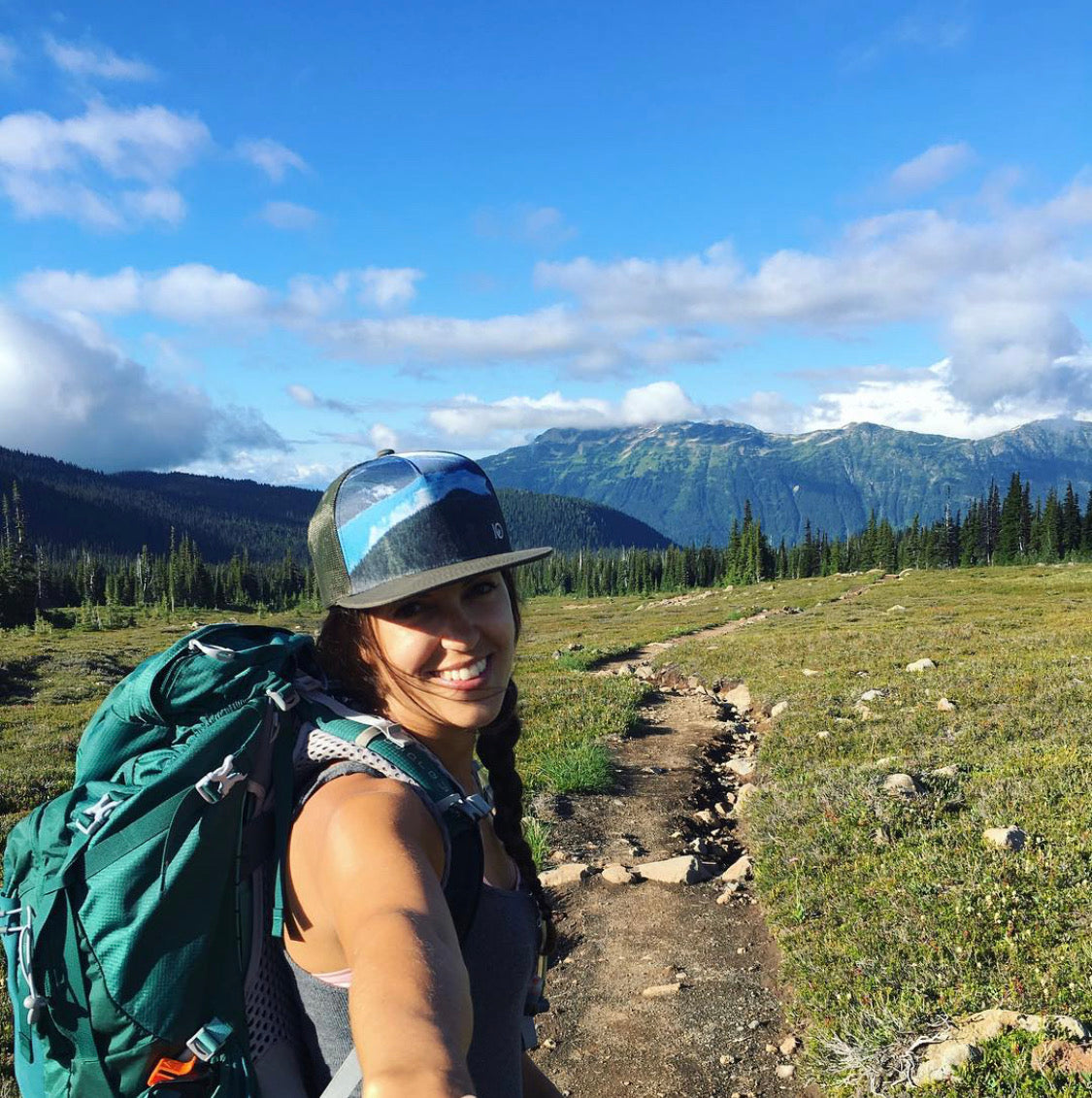 Whistler is open and ready to embrace visitors. There has been a warm and friendly environment throughout the village as Canadians come together to enjoy their backyard with Staycation Summer 2020!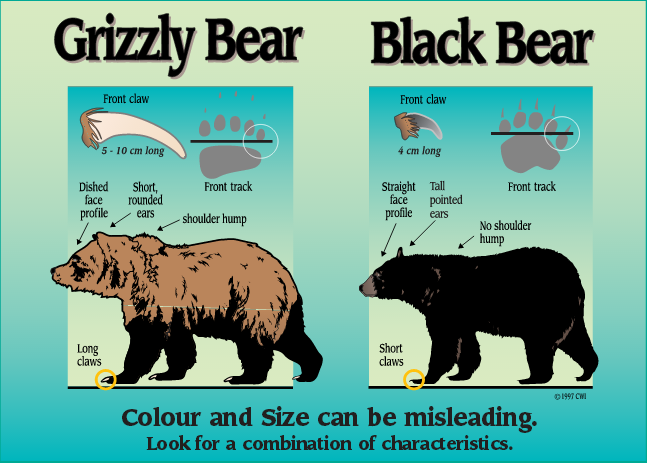 To add to the confusion, the common name grizzly is derived from the term "grizzled," which refers to white-tipped hair. Grizzled hair occurs mainly on the back and shoulders; thus, from a distance, a grizzly bear appears to have darker legs and lighter upper parts. 
"At Whistler Photo Safari, general manager Sherry Hilliard says much of her traffic is now coming from the Lower Mainland, after travel restrictions wiped out the company's international bookings.